NEWS from Bantu-speaking Countries

Version française
Below, different sources for african news. There are notably programmes in Bantu languages.
| | |
| --- | --- |
| | Weather forecast |
D'autres informations avec
As for radio links, click on the logo to go the the corresponding site. Click on a language to get to the main page of a service. Listen to a news bulletin, or to an audio document in that language by clicking respectively on

or

. You need

(freeware) to listen to audio files.

Afrique Français


English

Swahili

Português

Kinyarwanda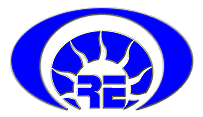 Português (Angolan news)

Web sites of some national radio stations